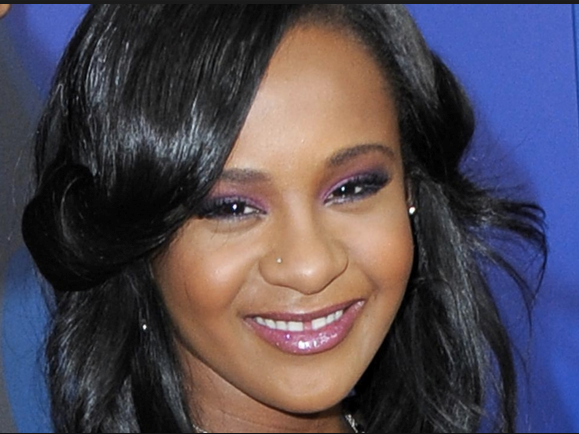 Bobby Brown was seen breaking down during the funeral of his daughter, Bobbi Kristina. Her death left everyone in shock and even sparked a feud between the Brown and Houston families. There even was a scene during the funeral where Bobbi's aunt, Leolah Brown, spoke ill against Pat Houston. She told Pat Houston that "Whitney will haunt you from the grave". She was eventually escorted out of by Tyler Perry. The death of Bobby Brown's daughter opened wounds that have never healed since Whitney's death in 2012.
Cause of Bobbi Kristina's death
The cause of Bobbi Kristina's death has already been determined after the post-mortem results, but officials did not release a statement about it. She was just 22 when she died on July 26, six months after she was found unresponsive in a bath on her place in Atlanta. This was an eerie similarity to how her mother, Whitney Houston, died in 2012. She also drowned in a bath. Whitney died on the eve of the Grammy Awards ceremony at a hotel in Los Angeles. According to officials, the cause of Bobbi's death remained classified and was also the wish of the family. It was revealed though that she suffered from irreversible brain damage that ultimately led to her death. She was buried next to her mother at the Fairview cemetery in Westfield, New Jersey.
An emotional funeral
During her funeral in Georgia, Whitney Houston's song, Jesus Loves You, was played. Bobby Brown also wrote a special message during the funeral, saying "I also will always love you". The funeral started at 11 am and was filled with songs, prayers and Bible readings. Friends and family members of Bobbi came to pay their last respects. However, Nick Gordon, Bobbi's boyfriend, was not allowed to come despite having written a letter granting him to join the funeral.
More dramas
Leolah Brown made headlines after saying harsh words towards Pat Houston who called for people to donate money to Bobbi's charity instead of donating flowers. She was escorted out and spoke to the media to say exactly what she felt. Bobbi's boyfriend who was refused to come to the funeral was also another drama. He was allegedly the cause of her death since she entered an abusive relationship. Gordon was said to have stolen money from her and also caused deep emotional trauma. A $10-million dollar lawsuit was filed against him.
If these dramas were not enough, then Dionne Warwick, who happened to be the cousin of Whitney, also released a statement where she felt offended by the Sweet 16 funeral plans for Bobbi Kristina. She was not pictured after the funeral and she has even threated to boycott it.
Right up to the very end, Bobbi's death was filled with controversies and more fights from people who loved her and Whitney. There were lots of security personnel who were seen during the funeral as it was extremely tensed. Some relatives remained calm though and said that they felt a bit fine knowing that Bobbi is now with her mother.