Michael Jackson's life were full of drama and scandals, and his kid's life is no different. Paris, Michael and Price Jackson are on the way of becoming stars just like dad.
Michael Joseph Jackson Junior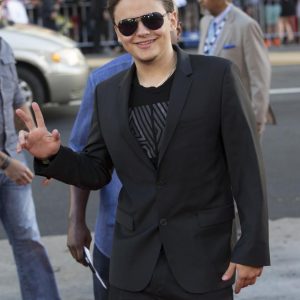 On February 13, 1997, Michael Jackson and wife Debbie Rowe welcomed their first child Michael Joseph Jackson Junior, at Cedars-Sinai Medical Center in Los Angeles.
During their wedding on November 13, 1996, Rowe was already expecting Michael Junior, who is named after his father. Jackson junior spend his early years growing up at his father's great mansion called Neverland Ranch. While his mother was less involved in his day to day life, his father, Michael, was the main influence for Michael Junior. Rowe saw her son for the first time only six weeks after giving birth to him. The couple posed to photographers along with their child and afterwards Rowe left Neverland.
Paris-Michael Katherine Jackson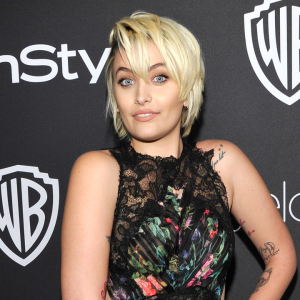 Michael Junior welcomed his little sister, Paris-Michael Katherine Jackson, on April 3, 1998. Paris is named after French city, as well as Michael's and her grandmother, Michael's mom. After having two children together, Michael and Debbi had decided to get a divorce, and in 1999 the couple has split.
Prince Michael II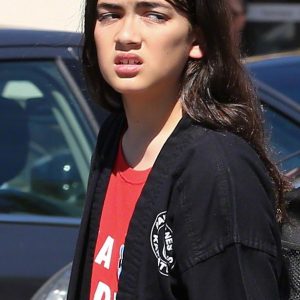 Michael's third child, Prince Michael II, was born on February 21, 2002, with the help of a surrogate mother. Just a few months after, Prince got involved in an international scandal, in which his father held and dangled him over a third-floor balcony barrier in a hotel in Berlin, while Prince is covered with a blanket.
When taking the kids outside, Michael was insisting on Keeping His Kids' Faces Hidden to prevent them from exposing. Michael explained, on a press statement he released to press after his first son was born, that he does not want his kids to grow up the same way he did, in the eyes of the public. Therefore, he asked the media to respect his wishes and give his son privacy.
Reportedly, Michael was very involved in his kids life and was very attached to them. At an Interview with Geraldo Rivera, in February 2005, Michael talked about being a dad: "I wake up and I'm ready for the day because of them. I give them breakfast, I change diapers. If they wanna read, we do a lot of reading. We play hide-and-seek, we play blindfold, and I have a wonderful time with them."
Following Michael's death in 2009, Michael Junior, Paris, and Prince Michael II moved in with their grandmother, Michael's mom, Katherine, who got custody over the kids. Rowe was also getting visitation rights to see her two kids she shares with Michael.
At the time being, Paris is managing a career as a social media personality and as a model. As opposed to life with her father, Paris is not worried about exposing herself to the world as Michael Jackson's daughter as her own personality. Michael Junior is involved in the music business and attends Loyola Marymount University in Los Angeles, California. Both Paris and Michael got tattoos of their dad, in honor of his memory. Prince Michael II attends elite Buckley School in Los Angeles, California.