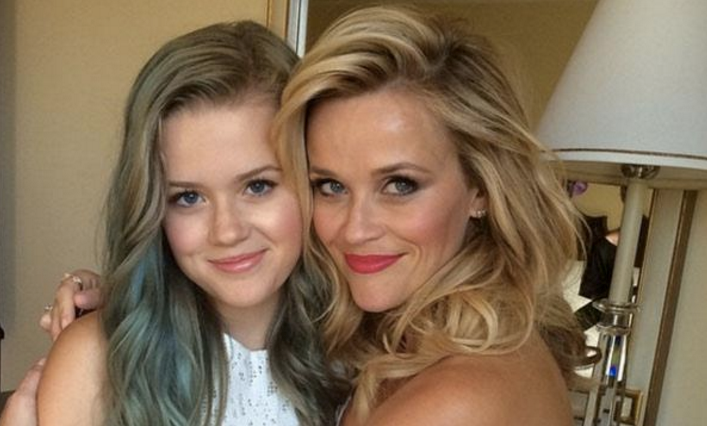 Reese Witherspoon's daughter, Ava Philippe, made headlines last year after her mother posted an Instagram photo where they stand side by side before and now. People noticed just how they looked exactly alike. Ava is her daughter with actor, Ryan Philippe. On the caption, she greeted her daughter a happy 16th birthday and said positive words about her. She just could not contain how much she loves her daughter and how she made her a better person every day.
Reese was only 23 when Ava was born. She married former partner Ryan Philippe in 1999 but the co-stars decided to end the marriage in 2007. She admitted that she was totally surprised when she got pregnant. She did not know what she was doing then. However, several years later, she has accepted and loved her daughter more than anything else. Though her marriage with Philippe ended, she still felt blessed to have a beautiful daughter who is quickly growing up to be just like her. She also said that she hopes that before her daughter graduates from high school, she can tell her to be proud of all her experiences, good or bad, and to live life to the fullest. She also had another son with Philippe, Deacon, who is now 11 years old.
Still a happy family
Despite the fact that Reese ended her marriage with Philippe and moved on to marry Jim Toth, whom she has a son with named Tim, she still maintained a good relationship with her former husband. In a previous HuffPost interview, Philippe said that everything is going well with their family. He also said just how proud he is of how his kids turned out to be. He also mentioned that he couldn't be any prouder of how they handled their relationship several years after they ended their marriage. They also spend quality time together. Both Reese and Philippe are also busy with their respective careers. Philippe has in fact debuted as a director last year for the film, Catch Hell.
Ava Philippe, a fun loving girl
Though Reese keeps on posting photos of her kids on Instagram, we still don't know much about them. In fact, we can only guess just how happy and close they are with each other through her posts. There was even a time when Ava was 15 and they were spotted outside farmer's market in LA. She dyed her hair fuchsia and it got the attention of the people. Prior to dying it pink, she also tried other color streaks. She was also seen holding her 2-year old half-brother while wearing a yellow floral headband and a white top with floral designs. She also wore denim skinny jeans and brown boots. At her age, she is obviously trying to establish her identity and her mother is definitely supportive of her.
We are yet to find out if Ava will also follow the footsteps of her parents who made it big in Hollywood. But surely, this mini version of Reese will go a long way should she decided to enter the business.