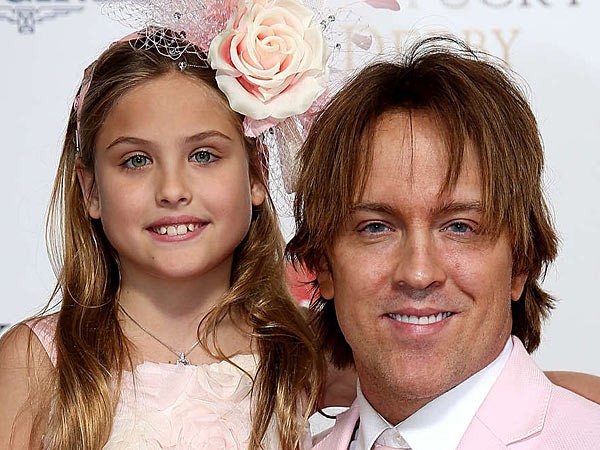 Dannielynn Hope Marshall Birkhead, Anna Nicole Smith's daughter is as stunning as her late mom. Born on September 7, 2006, this emerging young beauty debuted in Guess as their Spring Girl for 2013. Guess was also the same company where Anna Nicole Smith modeled in.
Everyone can see how she resembles her mother's face particularly her jaw line and her beautiful pair of eyes. Like her mom, she is slowly rising to stardom and she's expected to follow her mom's footsteps.
Controversial Parents
Anna Nicole Smith is among the most controversial artists of all time. She was a well-known Playboy figure with her vivacious curves and her charisma. She had plenty of TV appearances and it was hard not to notice her.
Apart from being a Hollywood celebrity, she also earned quite a reputation when she married J Howard Marshall. She was also the center of media attention when Daniel, her son with her first husband died. Her name became more famous shortly after her death in 2007.
But Dannielynn's mom is not only the controversial figure in the young girl's life. When Anna Nicole died, there was a long list of men who claimed to be her dad. One man, Larry Birkhead won the custody battle after matching Dannielynn's DNA. Larry Birkhead is a celebrity photographer from Kentucky while some of the other men on the lists were Smith's former bodyguard and a boyfriend.
Orphan at five
Dannielynn's mom died from drug overdose when she was only five months old. Her mother died at the Hard Rock Hotel in Florida. Because of her mom's early death, she was left with a whooping amount of $700,000 heirloom. This was seen as the biggest reason why there were so many men who tried to appeal as her father.
Dannielynn changed her last name to Birkhead after Larry won the custody battle against the other men who claimed as her dad. Larry took care of Dannielynn most especially when she had to undergo surgical operation on her eyes for her strabismus. Reports say that they are inseparable. Larry even put on an eye patch so they could make pretend that they are both pirates.
Early exposure to media and modeling
If your mother is Anna Nicole Smith, there's no doubt that you will be the center of attention, which is why young Dannielynn was exposed early to the limelight. Even when she was a newborn babe, everyone has set their eyes on her. Media has continued to follow her around even today when she's already a toddler.
They even follow her around in their family outings. Dannielynn and her dad Larry make sure that they both go to the Kentucky derby every year to relive how Larry and Anna met for the first time.
No doubt that this stunning little girl could make it to the modeling industry as well since her hot and sexy mom was a modeling icon herself. Dannielynn was only 6 when she first started to appear in covers for Guess Kids. She became the face of Guess Spring edition last 2013.  Her playful and charming character was among her winning traits that made Guess choose her as their brand ambassador.