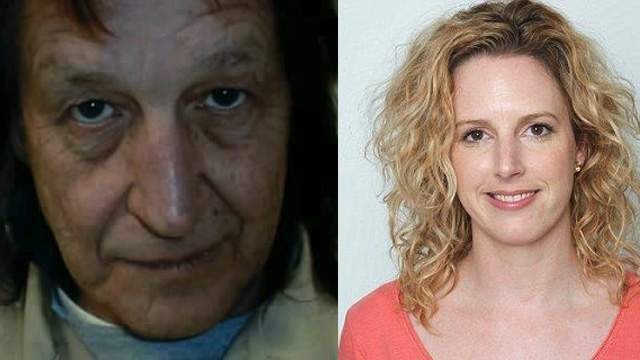 George Jung or also known as El Americano and Boston George was one of the biggest drug traffickers in the United States in the 70's and 80's. He became part of the Medellín Cartel that was said to be responsible for about 89% of cocaine smuggled to the US. George had been jailed several times because of his illegal activities and eventually decided to leave the industry and work on clean jobs. However, he went back to his old roots and started smuggling cocaine again. He got arrested in 1994 and was sentence for 60 years life in prison. George Jung's daughter Kristina Sunshine Jung was just about 9-years old at that time.
After testifying against his former partner Carlos Lehder Rivas, his sentence was lowered to 20 years and he was released in November 2014. He always wanted to reconnect with his daughter who managed to keep a low profile despite her father being notorious because of his past. Here are some things that you may not know about Kristina Sunshine Jung.
Kristina Sunshine's a writer
Kristina has a Facebook page although it's very seldom that she updates it. According to her profile, she's a writer and a poetess. She had received several comments about the release of her father. In one of her posts, she thanked people for their kind and even not so kind posts. She also mentioned that although she doesn't post or update her account frequently, she's able to read most of the messages.
Blow was about her father's life
Blow was a 2001 film that was inspired by the life of her father, George Jung. Actress Emma Roberts, who was just 10 years old at that time, played the role of young Kristine, while Jamie King played her character as an adult. Kristina herself also had a small part in the film as she played as a clerk at the bank. However, the scene didn't make it on the final release of the film, although this part can be seen on the special and deleted scenes part of its second DVD.
Her net worth
According to reports, Kristina Sunshine has a net worth of $150,000. She is said to be living with her husband and children in California.
She visited her father in prison
At the end of the movie Blow, it said that Kristina never visited her father in prison. However, there were reports that she talked to him on phone and that she visited a few times. Moreover, her rep mentioned that she and her father had reconciled two years before his release and that they were looking forward to get in touch in the future. No news yet if they have reconnected personally ever since his release from prison.
Their life in books
Aside from the movie Blow, their life was also depicted in books including Drug Wars: The Blood Reign of Mexican Cartels by Al Cimino, which was a book about Mexican Cartels taking over the drug trade. Another one is Yo Soy El Hiro Del Cartel De Cali by William Rodriguez-Abadia that was about the most notorious drug wars.
Kristina Sunshine Jung was able to keep her life private even with the popularity of her father.